Start Your Business
Industry Specific Formation Guides
Follow our free guides to help you start and maintain a successful business.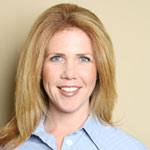 Are you ready to start a business? Our step by step guides include industry specific startup tips and information to help take the guesswork out of launching your new business. Find your industry and bookmark your guide for an easy to follow reference to help you build a strong foundation for your business.
As a consultant, it is important that you not only convey professionalism to your potential clients, but that also that you properly structure your business for success.
Once you know how you plan on operating whether as an architect, contractor, or even running a retail shop that sells construction equipment, choose the legal structure that fits your business.